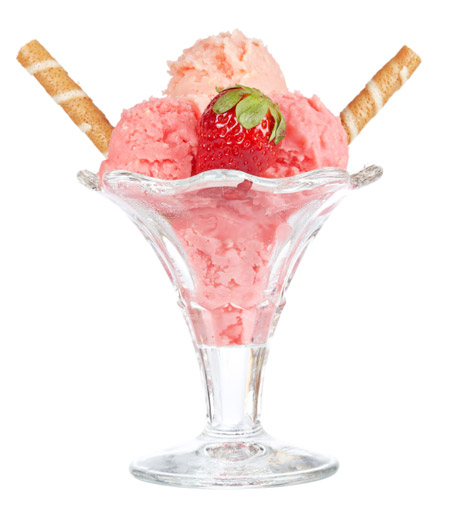 Today I launched a new version and design of WPscoop. There are more colors, there are new features, there are more pictures of ice cream and there is Justin Tadlock's popular Stargazer theme in the back. It is awesome.
But what is it? That's what I want to explain in this post: What WPscoop is about and what I want it to become.
What you can see in front of you now has started as a small side project of mine about 5 months ago (there is more to the story actually but who got time for that?). Since then both the scale of the project as well as my ambition behind it have grown by a lot.
What WPscoop Is Now
In short: WPscoop has become the place to be for comparisons of commercial WordPress plugins.
Up to now I have launched 6 different articles comparing over 40 plugins in different niches, including for example the best eCommerce plugins and form plugins. More products and categories will follow soon.
"Plugin comparisons? There are loads of these already… Who needs yours?" is what you might ask now. But please stick with me. I like to believe my comparisons are different. At least I did not know any that are similar, and that's why I created them.
You are certainly right: There are loads of plugin comparison posts out there. A quick search on Google for a keyword like "form plugin comparison" is enough to uncover plenty of them. But in my opinion a more fitting title for most of those posts would be "plugin roundup". Comparisons on a lot of WP blogs are top-lists in disguise: They list several alternative plugins with a quick introduction for each and if you are lucky some pros and cons thrown in by the author. Nothing wrong with that but I wanted to create something more substantial.
There are also a few really good and more in-depth plugin comparisons out there. Some of the ones I like best have been created by Chris Lema. They are so good that I even linked to them frequently from within my own, for example to his membership comparison or ecommerce plugin comparison. Chris uses his experience (of which he has a lot) to take a look at different plugin alternatives and always makes sure to stress that there is not one-size fits all: The right plugin depends on your specific requirements.
While Chris' comparisons are awesome they are however also highly subjective. He recommends products he likes and uses personally. Quite often he recommends products created or owned by friends of his. But he makes no secret of this fact and so there is nothing wrong with it either. I just wanted to create something more objective.
Objective Plugin Comparisons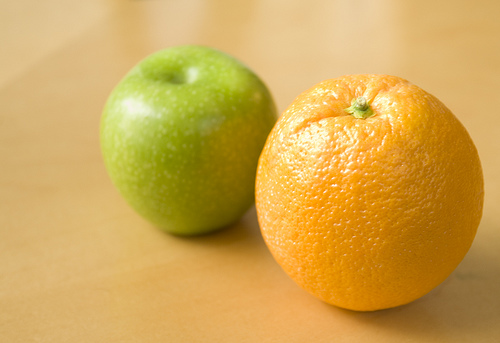 What does that mean? It means my plugin comparisons are not about my own opinion or thoughts at all. They are about your requirements and budget. I don't recommend stuff. You can search for stuff yourself.
My comparisons are a tool meant to make plugins comparable. Plugins that have (roughly) the same purpose but very different feature sets and pricing models.
My comparisons are not just a simple article. They are actually powered by a plugin I wrote. Said plugin allows you to search for the features you need. The comparison will then tell you which of the alternatives can offer you all those features at the best price possible. Magic! Just head to one of my comparisons and try searching for yourself.
All the data about features and prices is coming from the developers themselves. From their websites, their documentation, their addon marketplace and so on.
My comparisons are also updated regularly, according to corrections by readers and plugin developers alike.
Plugin developers can even submit updates to my comparisons themselves! For each listed product there is a form like this. You can only take a look but not use it because it requires a password. The developer can use it however to submit corrections, for example after a new version adds features to their product. All submissions are then reviewed before going live.
"That's cool and all but how does that tell me which plugin is best?" Sadly, it is not that easy. If finding the best plugins for your own needs were a puzzle my comparisons would be one piece in it. They can get you started in identifying plugins that align well with your requirements. To get you further than that I plan to add another piece to the puzzle soon…
What I Want WPscoop To Become
This is my lunatic master plan: I want WPscoop to be the best resource for choosing premium plugins out there!
My comparisons are already the first step into this direction. They provide the interface and are meant to give a basic overview over the commercial plugin market in each niche. They can help people identify suitable alternatives for what they want to achieve as well as get an expectation of cost.
The next step: Consumer reviews of premium WordPress plugins.
Once this feature becomes available everyone will be able to leave a review for any of the plugins listed in my comparisons.
Why? Because from my knowledge a place for users to review commercial plugins is something that does not exist yet in the WordPress community.
The official WordPress plugin directory does only support reviews for free plugins. Most freemium plugins have their basic version listed and reviewed there but that is about as far as it goes. Commercial plugins can neither be listed nor reviewed.
For reviews of those commercial plugins you have to turn to the popular WordPress blogs and news sites again. Many of these sites, like WPLift and WP Mayor, do a good job reviewing new plugins. But in my opinion they can never match reviews by actual consumers in terms of usefulness!
That is why I regularly buy stuff on Amazon: They have lots of reviews created by actual users of the product. That is why I often book hotels through booking.com: They too have lots of reviews by previous guests that help me with my choice. For commercial WordPress plugins there is no such help.
The reviews on WordPress sites are done by bloggers or freelance writers. They install the plugin, play around with it, take some screenshots, write the review and forget about it. Usually they are not the real users that depend on the reviewed product on a daily basis (with exceptions). Because of that such a review will generally fall short and can't uncover any deeper problems a regular user might face.
Another problem is that the motivation of many WP blogs to create reviews is money. They sell sponsored reviews or monetize their articles with affiliate links. While buying sponsored reviews can be a great way to promote a new plugin from a developers perspective it does no good for the users reading the review. All blogs will claim that their reviews are objective despite any accepted payment but common sense dictates otherwise: Would any blog endanger their own business foundation by writing overly negative reviews even when appropriate? I have yet to see a sponsored review with a clear negative verdict.
Consumer reviews as I plan to introduce them on WPscoop address those issues.
Of course they come with their own set of drawbacks instead but to address these I have some unique plans for how I intend the plugin reviews feature on WPscoop to work. It will be more than just a simple 5 star rating system. But more about that in the future. At latest when the feature will become available in roughly 1 to 2 months.
Once the consumer reviews become available they will be the second piece of the puzzle. My plugin comparisons can help you find the plugins that have all features you need and match your budget. The user reviews will tell you if and how well these features work.
What do you think of all this? Do you find my comparisons useful? Do you think adding the user reviews feature for commercial plugins is a good idea? I would love to hear your opinion in the comments!