Updated For 2015
This comparison is regularly updated to help you find the best plugins of 2015!
Last update on: 14.1.2015
Contents
Welcome to the best comparison of the best SEO plugins for WordPress! Let me help you find the cheapest WordPress SEO plugin that is perfect for your specific requirements and budget!
To get started simply enter which features you will definitely need from your SEO plugin in the form below. After pressing "Compare Now" you will instantly get your individual comparison results and can see the top alternatives that offer all the features you require at the best price! Go here for more details on how to use this comparison.
Search And Find A Great WordPress SEO Plugin
Top SEO Plugins, ordered by
The Big SEO Plugin Feature Comparison Chart
The search form above is meant to give you a personalized comparison and let you compare prices of the different WP SEO plugins. The chart below on the other hand is meant to give you a quick overview over which kind of features you can find in all of the SEO plugin alternatives. If you find this huge table too confusing you can also use my heads up comparisons between two specific WordPress SEO plugins instead.
Features marked with free in the chart are available in the free version of the plugin. Features marked with addon are sold as a separate extension. Hover over the text to see the starting price of the extension.
WordPress SEO by Yoast
All in One SEO Pack
SEOPressor
Premium SEO Pack
WP Full SEO
SEO Plugin by Squirrly

Listing Data Verified?

SEO Research & Page Optimiztation

Page Analysis & SEO Suggestions

(free)

(free)

On Page SEO Report & Score

(free)

Keyword Recommendations

(free)

(free)

LSI Keyword Research

(free)

WordPress SEO by Yoast
All in One SEO Pack
SEOPressor
Premium SEO Pack
WP Full SEO
SEO Plugin by Squirrly

Optimize Page Titles

(free)

(free)

(free)

Meta Tag Templates

(free)

(free)

(free)

Create XML sitemaps

(free)

(free)

Create image sitemaps

(free)

Internal Linking

Canonical Tag Support

(free)

(free)

(free)

Breadcrumbs

(free)

WordPress SEO by Yoast
All in One SEO Pack
SEOPressor
Premium SEO Pack
WP Full SEO
SEO Plugin by Squirrly

Google Webmaster Account

(free)

(free)

Google Authorship

(free)

(free)

(free)

Google Analytics Integration

(free)

(free)

(free)

(free)

Facebook Open Graph

(free)

(free)

(free)

Support for Twitter Cards

(free)

(free)

(free)

Support for Google Plus

(free)

(free)

(free)

Alexa Verification

(free)

(free)

Pinterest Rich Pins

(free)

(free)

WordPress SEO by Yoast
All in One SEO Pack
SEOPressor
Premium SEO Pack
WP Full SEO
SEO Plugin by Squirrly

Scan for duplicates

(free)

(free)

Redirect Manager

(addon)

Video SEO

(addon)

(free)

Import SEO settings

(free)

(free)

(free)

Track Keyword Rankings

Track Social Share Statistics

(free)

RSS Feed Optimization

(free)

Robots.txt and .htaccess File Editor

(free)

(free)

Premium Support

(addon)
Instructions, Recommendations And Ressources
A Short Intro To Choosing A SEO Plugin
SEO plugins can help you get your blog listed and found in search engines like Google. While the plugins all have a lot of different features most of them can roughly be ordered into two categories depending on where they help with search engine optimization:
On Page SEO: Features that help you optimize a single page, e.g. the article you are working on. Common functionality includes giving SEO scores to each article, keyword suggestions, page analysis tools and making recommendations how to improve the SEO of a post.
Site-wide SEO: These features concern your whole site and structure between multiple articles. Common functionality includes title formatting, meta tag optimization as well as internal linking and redirects management.
The most popular plugin in the SEO niche is without a doubt the WordPress SEO by Yoast plugin, which offers a free version and has in excess of 15 million downloads on the official WordPress plugin directory. All In One SEO Pack is another popular free plugin
With so much choice for free SEO plugins it is a valid question to ask: Do I even need a premium SEO plugin? The answer as always is, it depends. All of the free SEO plugins do also offer an upgraded pro version which includes additional features that might be useful to you and, maybe even more importantly, are required to get premium support. In other words, if you need support and more help than the free documentation or forums an upgrade to a premium version of the SEO plugin of your choice might be a wise investment.
Several of the premium-only SEO plugins, like WP Full SEO and SEOPressor, have added advanced features that can not be found inside the free alternatives. Examples include automatic keyword recommendations and keyword rank tracking functionality. If you have need for such features those premium plugins might be a good alternatives to the free SEO plugin by Yoast for you.
Other Factors To Consider In Your Choice
There are of course many other factors you should consider in your choice of a search engine optimization plugin which are not part of this comparison because they are either highly subjective or hard to track. For example:
Is the plugin easy to use? To answer this question download a demo or free version (if available) to get a closer feel for how the plugin works.
How good is the plugin interface? Try watching some Youtube videos of each WordPress SEO plugin in action to get an idea what the admin area looks like.
Is the support fast and helpful? Consider just getting in touch and asking some questions before your purchase to see what kind of answer you get.
Is the plugin updated regularly? Check if they post about new version releases on their website. For products with a free version in the WP plugin directory you can browse the changelog there.
Links
Here are a few other SEO plugin comparisons that can help you with your choice:
Finally I want to stress that this search engine optimization plugin comparison only compares prices and features as reported by the developers. It can not tell you whether those features actually work or in which WordPress SEO plugin they work better. I recommend you use my comparison as a starting point in your search for the best SEO plugin and then try some of the top choices yourself!
How To Use This SEO Plugin Comparison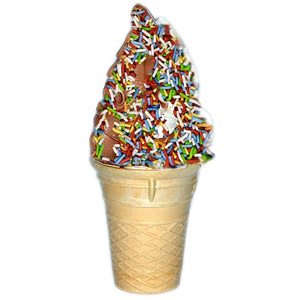 Using this comparison is very easy, certainly easier than actually choosing one of the search engine optimization plugins! In the form at the top of the page enter which features you will definitely need from the search engine optimization plugin of your choice by checking the boxes next to each feature. Because many WordPress SEO plugins increase in price depending on your number of sites you should also select on how many blogs you intend to use the plugin with the dropdown box.
After clicking the "Compare Now" button the top search engine optimization plugins based on your requirements are shown on the right side. By default the results are ordered by how well they match the features you have searched for. You can change that with the "Order results by" dropdown, e.g. to display the cheapest WP SEO plugins in front.
What the results mean: Each compared product is shown in a blue box that contains the following information:
Features: This comparison tracks a number of features that are commonly found in the best WordPress SEO plugins. The number next to each alternative shows you how many out of all those features you can find in this particular product. Features are listed as reported by the developers.
Missing Features: This will only show up if a WordPress SEO plugin does not offer all the features you need (defined by your selection in the comparison search form). All products are displayed regardless of how many features they are missing with the best matches listed higher.
Price: The price as calculated for your number of blogs and required features. The goal is to show you the exact cost you can expect when deciding to purchase one of the alternatives in order to help you find the cheapest search engine optimization plugin possible.
All prices are as listed on the developers websites. Bulk or automatic discounts are factored in if available. There can be minor variations due to rounding errors. If you find a product has changed their prices please report it so I can keep the list updated.
Reviews: This section lists the average rating of the plugin given by WPscoop users. If available the average rating from the WordPress.org plugin directory or the CodeCanyon marketplace is also listed.
Download / Order Link: Many of the products compared here offer you a way to test their service for free. Some offer a basic plugin for free, others a demo on their website or a refund period. You will find the details next to each plugin. If possible I recommend you try and test any WordPress SEO plugin yourself before buying.
My Heads Up Comparisons
Facing the hard choice between two specific search engine optimization plugins? I have created 1 vs. 1 comparison pages for most of the WordPress SEO plugins listed here to help you find the better alternative! Check them out:
Suggestions And Corrections Welcome!
All the data about prices and features is coming directly from the developers. I want this comparison to be an objective starting point in your search for a great SEO plugin. Because of that it only contains hard facts and no subjective verdict by myself.
Since most WordPress products are regularly updated and prices get changed often I need your help to keep this comparison up to date! If you spot an outdated price, find an error or notice that a feature was added to one of the search engine optimization plugins please leave a comment so that I can update the article. Thank you!
Which search engine optimization plugin do you like best? Is there another plugin alternative I should add to this comparison? Feel free to leave your suggestions in the comments below. If you wish you can also contact me directly!