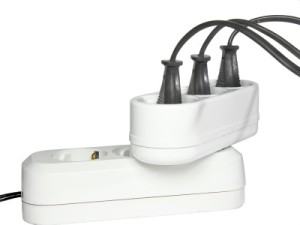 Recently I wrote a post here on WPscoop about choosing the best plugins for a new WordPress blog in which I also discussed that it is a good idea to look at possible plugin candidates in specific categories and as problem-solvers for a specific job instead of randomly browsing for them. Like that you can find and install the best candidate for each "plugin job" on your weblog and prevent cluttering your site with too many redundant plugins. To help with the process of selecting good plugins in this manner I have compiled a list of top WordPress plugins by categories from around the web below.
In my opinion it is much more useful to look at such a top plugins list with a specific focus instead of the many generic "top XX WordPress plugis" lists out there.  Because the WordPress plugin market can change very fast I have tried to only include recently published lists or lists that were kept up to date by the author.
Top WordPress Contact Form Plugins

The Verdict
Top WordPress Caching Plugins
WordPress Caching: What's the best Caching Plugin? by Tutorial9 – A great comparison of all the different caching plugins which are available for WordPress. Tutorial9 go to great length in providing detailed benchmarks and speed improvement tests for all the caching plugins to help you make an educated decision.
The Verdict
Top WordPress SEO Plugins
Roundup of 35 WordPress SEO Plugins by SEOmoz – An extensive list of 35 important SEO plugins for WordPress, divided into different subcategories like Sitemap plugins, Link optimization plugins and general SEO suites.
The Verdict
WordPress SEO by Yoast as the best general SEO plugin, a judgement I do agree with personally. Furthermore SEOmoz also ranks the plugin highly in their sitemaps and content optimization categories because features for that are part of Yoast's plugin.
Top WordPress Social Bookmarking Plugins
The Verdict
For this category of plugins the choice depends very much on how exactly you want to display your social bookmarking buttons. Simply look through the lists above and choose a style that suits you best. I personally go with Digg Digg, which creates the floating social bookmarking bar you can see (and I hope you will use it, too! ) on the left of this post.
Top WordPress Related Posts Plugins
The Verdict
Top WordPress Image Slider Plugins
The Verdict
This is another category where your choice should largely depend on what look you want in your image slider and what purpose you need it for. The lists above provide a large selection of good image slider plugins with images from which you can make that choice.
Top WordPress Anti Spam Plugins
The Verdict
Akismet is still widely agreed to be the best anti spam plugin available for WordPress. It is not free anymore though (only for personal weblogs)!
Antispam Bee and Bad Behavior are good free alternatives.
I hope you find this list of WordPress plugin top lists useful. Have a good list or plugin category that is missing? Disagree with a choice? Please share your thoughts in the comments!
 Copyright (c) 123RF Stock Photos