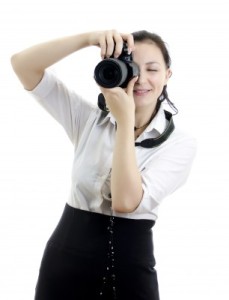 We all know that images are important for WordPress posts. They help improve SEO and, even if not directly related to the subject of the post, make the post and blog feel more alive. Finding free and especially legal images to use in your blog can be a daunting task for a new blogger though. Just using one "wrong" image without checking its license first is enough to fall into the copyright trap and be faced with legal action, that can easily cost you the hard earned profit of months of working on your WordPress weblog.
Luckily all that can easily be avoided if you follow some simple rules when picking free images to use in your WordPress blog.  I will outline those rules and guidelines below and then follow up with my favorite sources for legal and free images you can use in your WP weblogs.
 Things to Beware of When Choosing Images for Your Weblog
Assume that each image you see online is copyrighted. Even if there is no note saying so, all pictures you see on the internet are copyrighted by their creators. Simply copying and using such images which you found, say on Google Image Search, is dangerous and could quickly bring you to legal trouble.
Always check the license of an image you want to use in your blog. Photographers can choose to release their images with a license that allows you to reuse the photo for free, possibly even for commercial use. These images are exactly what you should be looking for in order to use legal images in your WordPress weblog. The license used will usually be some form of a Creative Commons license, often shorted to CC.  There are different variations of Creative Commons licenses which grant you different amounts of rights (e.g. what you can do for free with the photo in question) – you can find a good overview on creativecommons.org.
Properly attribute images if it is required. Many Creative Commons licenses require that you attribute the creator, which means you have to mention and link to the photographer or source of the free photo you want to use in your blog. Be sure to do that, otherwise you can face similar legal problems as for non-CC images!
Good Sources for Quality and Free Images to Use in Your WordPress Blog
 123rf – has become my new favorite for finding free images for blog posts. At it' core it is a premium royalty free photo directory, however they offer many of their images for free in a small resolution. While the resolution is too small to edit the images or use them in design projects it is more than enough to include the photo in your posts or use them as featured images. And the biggest advantage: Most of the free to use images are high-quality professional photos like you would expect from a premium directory! You need to register for a free account first and then be sure to only use their free image search feature!
Stock.xchng – is a big directory exclusively for free to use photos. The quality varies from very good to quite bad but the big plus is that relatively many photos here do not require attribution (be sure to check first though). You need a free account to download photos.
Flickr's Creative Commons Search – While most pictures in Flickr are copyrighted they do offer a cool advanced search feature, that allows you to filter out only Creative Commons licensed images, which you may use for free in your posts. The results are rather mixed however and often only of mediocre quality, amounting to snapshots by the various hobby photographers using the site primarily. A big advantage of Flickr though is that there are many plugins that allow you to quickly search and insert their images into your WordPress weblog, for example WP Inject.
Google Creative Commons Image Search – Just like Flickr Google also offers an advanced search feature to find Creative Commons images that you can use. And just as with Flickr the results are often not all that impressive. Still, it is one of the most direct ways to look for free images you can use in your posts and thus definitely worth a try. To search correctly select "Free to use and share, even commercially" under the "usage rights" setting on Google's advanced search page.
FotoPotato – a small side project where you can find free stock photos of fruit and vegetables (among other things) with a white background. Useful for photoshop work, photo montages and many other projects.
 Do you know more good sources for legal and free images a blogger can use? Share them with us in the comments!
Photo Copyright (c) 123RF Stock Photos