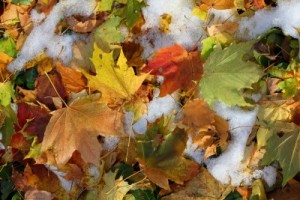 Yesterday I covered the question how to choose the best plugins for a new WordPress blog in a long article, which also includes a list of my favorite plugins that I installed on wpscoop.com during its re-launch. But once the first plugins have been selected the next tough choice is already waiting: A good theme for the new WordPress weblog needs to be found! Just like with plugins the selection from the huge number of available themes can be overwhelming for a beginner WordPress webmaster.
While the importance is similar there are two things making the choice of a theme for a new WordPress blog different from the choice of plugins:
You can only use one theme on your blog. That does not make the choice any easier but it prevents you from installing too many and cluttering your website, a problem that can easily arise with plugins as I have discussed in another post.
Which theme is right depends on your website. Your websites niche and target audience as well as your own personal preference play a huge part in the decision for the right theme. Because of that a list of recommendations you could simply follow as there is for plugins makes no sense and you need to search and make a decision yourself.
Choosing a Free or Premium Theme for A New WP Blog?
With plugins I recommended to start out with only free plugins on a new blog and upgrade to premium plugins later if the need arises in a specific area. With themes on the other hand the situation looks a little different and I would generally not argue against using a premium theme on a new WordPress weblog right away (while it is not required of course), mainly for those two reasons:
It can be hard to change your theme later. Of course in theory you can switch themes at any time but in reality different settings, features or the handling of images can cause problems when doing that on an established blog or require you to go back to all your old posts and change them to match the new theme. Choosing a theme framework can help to solve this because then you can later easily switch to another child theme of the same framework.
Premium themes often have additional advantages, especially for beginners. Many of the good premium themes include a large amount of settings to customize the layout of the site without touching any code, for example a drag-and-drop interface to position site elements or color pickers to change colors.
If you decide to go with a premium theme I would advise you to closely look at the big and established theme frameworks. They are all developed by larger companies than most individual themes and thus do generally offer the largest amount of integrated features, are well documented and have the best level of support. Furthermore for each there is a big amount of child themes, which can be plugged in to customize the look of your weblog and easily exchanged later if necessary.
Listing all the available premium theme frameworks here and comparing their features would be too much for this post but you can find a very good article about all the different frameworks on PremiumWP.
Finding A Free Theme For Your New WordPress Blog
Almost all free WordPress themes are listed in the official WP theme directory and as such it is the best place to start your search for a free theme for your new WP blog. The best way to discover really good themes among the huge selection is to sort the directory by most popular themes or, often even better, by the highest rated WordPress themes (the latter of which is not easy to find since it is missing from the sidebar). Alternatively there are hundreds of sites listing free WordPress themes, however I found most to be worse than the official directory and full of ads for premium themes and other WordPress services.
The theme I finally chose for WPscoop and which you are looking at right now is PageLines lite, the free basic version of the popular Pagelines framework. Despite being the free version it still comes with a whole lot of different features and is highly customizable. Plus there is the additional advantage that you could always upgrade to the paid version of PageLines later once your blog needs the added functionality or plugins that come with it. I chose PageLines mostly as a good and relatively plain theme that can be a basis for my own modifications, which I will report about in future posts here on WPscoop.
What is your way to find a good theme when you start a new weblog? Be sure to let us know in the comments!
Photo Copyright 123RF Stock Photos